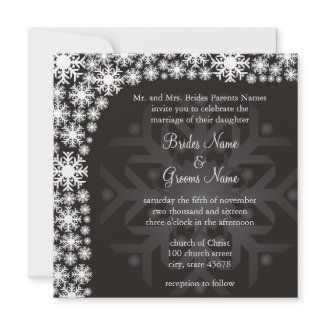 Snowflake Winter Wedding Invitation
by
Willowdesign
Snowflake theme design is perfect for winter wedding in December, January or February. Customizable text.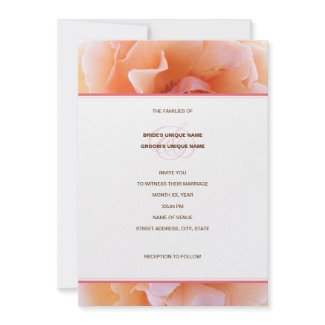 Wedding Invite, Suite 5: Peach Rose
by
IllusiveImages
Modern, bright, but still classic, this wedding invitation features a peach rose on a white background with chocolate lettering. The text is meant to be personalized with your wedding specifics. Part of the Suite 5: Peach Rose line of wedding stationery.